Overview of Broken Bow, OK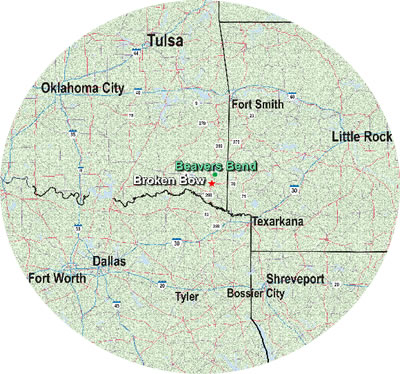 Broken Bow is located in McCurtain County in the southeastern corner of Oklahoma. The town was incorporated and the post office established on September 23, 1911. Although Broken Bow was located on land previously owned by Choctaw, it did not receive its name from its local American Indian roots. Instead, it was named after Broken Bow, Nebraska, the home of Herman and Fred Dierks, who had moved to southeastern Oklahoma to establish the Choctaw Lumber Company.
In addition to being home of Broken Bow Lake, the city is a gateway for tourists visiting Beavers Bend Resort Park, Hochatown State Park, and Cedar Creek Golf Course at Beavers Bend. Hunters also visit the region, which bills itself as the "deer capital of the world." Canoeing, kayaking, fishing, hiking camping and many other outdoor activities are available.
Broken Bow is home to two museums containing Native American artifacts. The Gardner Mansion and Museum was the historic home of the "Chief of the Choctaws" and was built in 1884. The Indian Memorial Museum houses pre-historic Indian pottery, fossils, Quartz crystal and antique glass.
McCurtain County Historical Society
For more information about historic preservation efforts in McCurtain County please visit the McCurtain County Historical Society website. If you are interested in reading more about the early history of Broken Bow please click here.
Animal Rescue & Kare (ARK)
For information on Animal Rescue & Kare (ARK), please visit the ARK website at www.arkofmccurtaincounty.org.
Relocation
Are you considering a move to the Broken Bow area? Our relocation packet has all the information you need to make your move to McCurtain County. Download it here. For information about local real estate, visit our Area Real Estate page.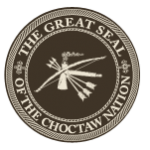 Choctaw Nation
The culture and heritage of the Broken Bow Area are deeply rooted in the history of the Choctaw Nation. Certainly, the Choctaw Nation will continue to positively influence the future development of the Broken Bow area both economically and culturally. The Choctaw Nation held sovereignty over what is now McCurtain County and all of southeastern Oklahoma for almost 75 years. For more information on the people of the Choctaw Nation, click here.
Area Legislators
Click here to contact all government legislators representing Broken Bow including U.S. Senators and Representatives and state legislators.