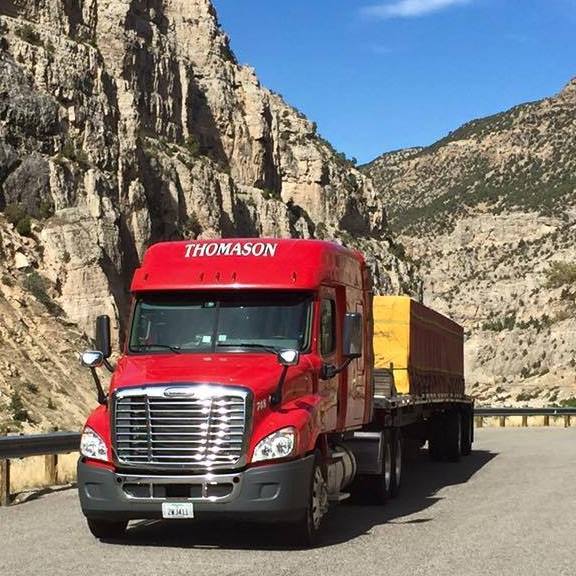 Founded in 1978 by Daryl and Shelly Thomason,
Starting with one truck and currently have over 100, our longevity is due to our performance and reliability.
Our equipment consists of 2018 and newer Freightliner tractors, pulling 53′ aluminum flatbed trailers with capability of hauling 60′ length material. We supply each flatbed trailer with 14 permanent belts and 2 portable belts along with a complete set of 6′ drop tarps. In addition, we equip each truck as needed with chains and binders. We are able to transport 48,000 lbs. to 50,000 lbs. per shipment on our flat bed trailers.