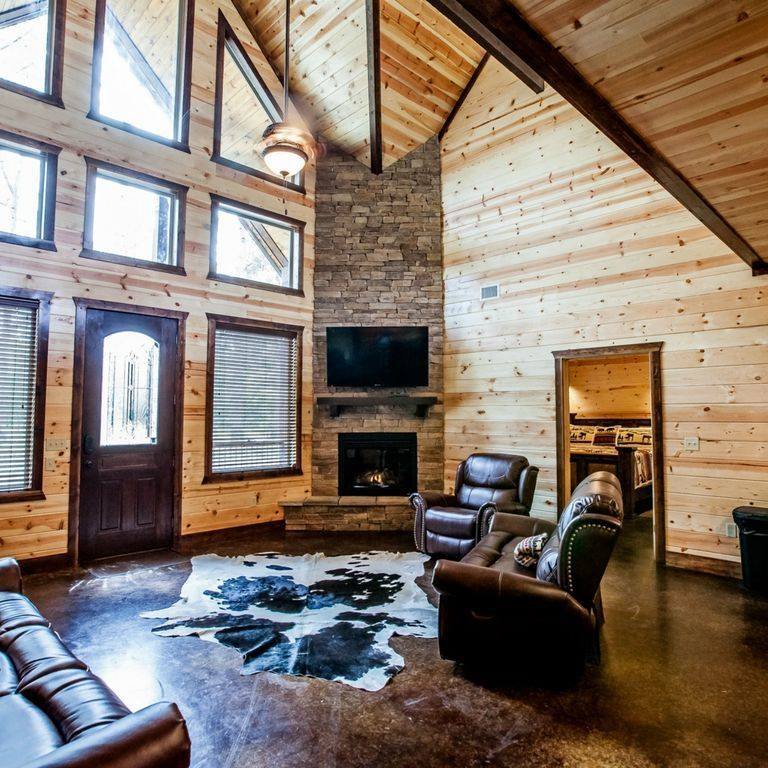 Julian Construction is a well-respected home builder in the Beavers Bend Resort Park area specializing in custom-built cabins, cabin sales, and land sales.  Our locally owned business has a track record of providing honest work, open communication, reliability, great customer service, and timeliness. Every project we undertake is managed in a cost-effective way so that we can complete each job on time and on budget.
In addition to our specialties, we also handle everything from simple home improvement projects to commercial building construction. Our most important assets are our talented, educated, and highly experienced staff and the dedicated, hard-working, and safety-conscious sub-contractors we work with. Anyone who steps foot on one of our work sites exhibits the height of professionalism at all times.
Although we may not be the biggest homebuilder or the most expensive contractor in the Beavers Bend Resort Park area, we are simply the best, most customer-oriented general contractor you will find anywhere. If you have any type of construction project, you can count on us to consult with you, take the time to understand your unique needs, and see if we can come up with a solution that fits your preferences and your budget.
When you hire Julian Construction for your home building project, you're hiring peace of mind. We have many samples to show you, and references and photos of past successful projects are readily available. Regardless of what anyone tells you, contracting is not an exact science. It's a fluid process that requires skilled laborers and craftsmen with the experience to overcome issues that arise on the job and who can adapt to make your project work. Our team prides itself on our ability to do just that.
426 Rhoden Road
Broken Bow , OK 74728