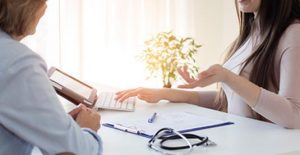 McCurtain Family Medical Clinic is a family medicine practice in Broken Bow, Oklahoma, that takes a comprehensive approach to overall patient care.
Established in 2007 by Jason McHenry, PA-C, the general family practice is committed to providing compassionate, patient-centered, high-quality care to patients of all ages, from infants to older adults.
The primary care practice offers treatments for acute medical conditions, as well as ongoing management of chronic health issues such as high blood pressure and diabetes. McCurtain Family Medical Clinic also specializes in the diagnosis and treatment of erectile dysfunction.
800 N Park Dr
Broken Bow, OK 74728