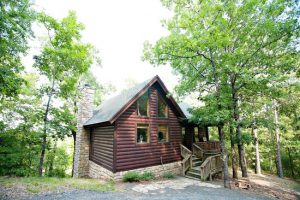 Oklahoma's Luxury Riverfront Cabins
Stunning scenery. Luxurious privacy. A 250-acre riverfront wilderness perfect for rekindling passions and reconnecting families. A place where you can be close to the ones you love—and far from the ordinary.
Luxury river front cottages spread over three hundred acres along the scenic Mountain Fork River. Jacuzzi tubs, fireplaces, and hiking trails await you in a luxurious nature-rich setting. It's nice here.
Quiet, secluded, romantic, and luxurious: a place for couples and the families they love.
491 Rivers Edge Rd
Watson, OK 74963