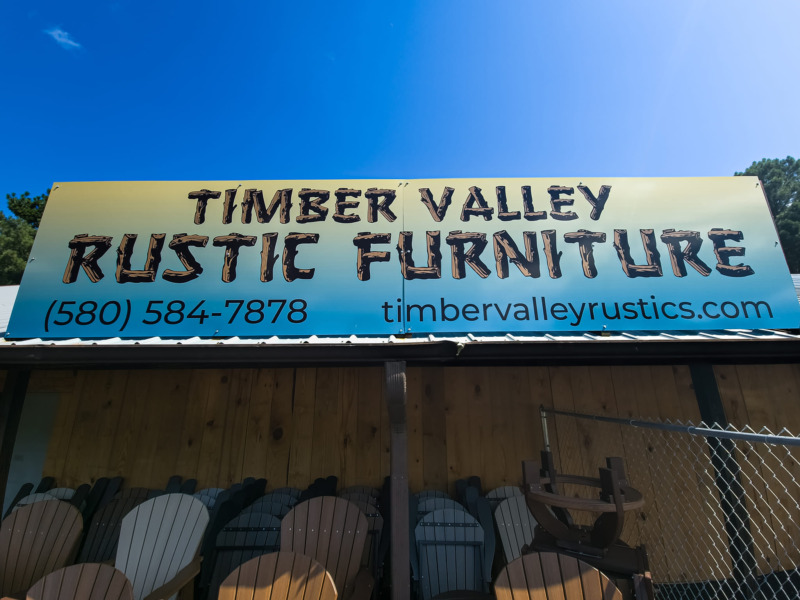 Timber Valley Rustic Furniture is now open in Broken Bow! We build rust-free poly furniture with high-quality, stainless steel fittings. Furniture designed here at Timber Valley Rustic Furniture is also completely maintenance-free!
Our products are extremely cost-effective and durable. They are designed for the outdoors and are resistant to termites, warp, rot and mildew. Timber Valley Rustic Furniture designs customized and hand-carved furniture with gnarled features to create a one-of-a-kind look and come with a lifetime warranty.
Add some warmth to your cabin with rustic Aspen furniture for that settled-in look. Our Aspen furniture is made from gnarly logs harvested around Wyoming. We can also help you create the perfect look, creating custom furniture for your cabins.
Call us today for more details!
2332 E US Hwy 70
Broken Bow, OK 74728
Daily 9 AM - 5 PM