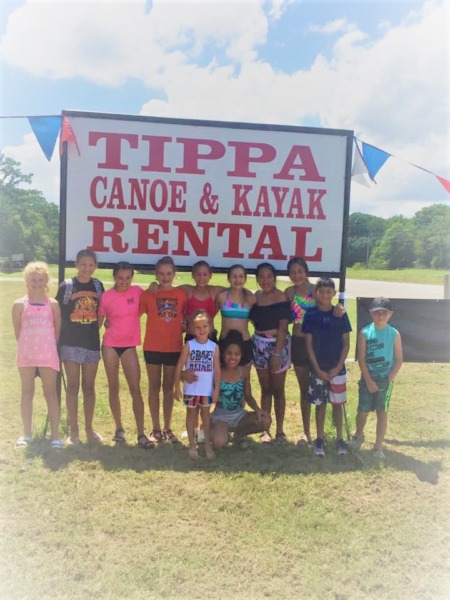 Tippa Canoe is a local business where you can enjoy a fun and relaxing time on the Mountain Fork River!
The Broken Bow Mountain Fork River 
with its crystal clear water and beautiful scenery, offers an opportunity to experience the wonders of nature by canoe/kayak. Whether you want an
adventurous canoe/kayak trip
or a peaceful float down the Broken Bow Mountain Fork River, Tippa Canoe is the right choice for you.
Your
2-3 hour canoe/kayak trip
begins at the Broken Bow re-regulation dam. We transport you upriver to where your fun-filled day begins. Once on the river,
your unguided trip allows stopping where and when you want
. You are entirely on your own and your trip will end at the location of your vehicle.
Pause to swim, picnic, or try some Broken Bow blue ribbon fishing. 
Your portion of the river is a fusion of stunning scenery and quick moving water.  You will encounter
Class 2+ rapids
and the dazzling Presbyterian Falls.

​If you enjoy nature you will love floating the Broken Bow Mountain Fork River. Give us a call today to make reservations!
924 Clear Springs Road
Eagletown, Ok 74734
Sun-Sat (9am-6pm)